Latest News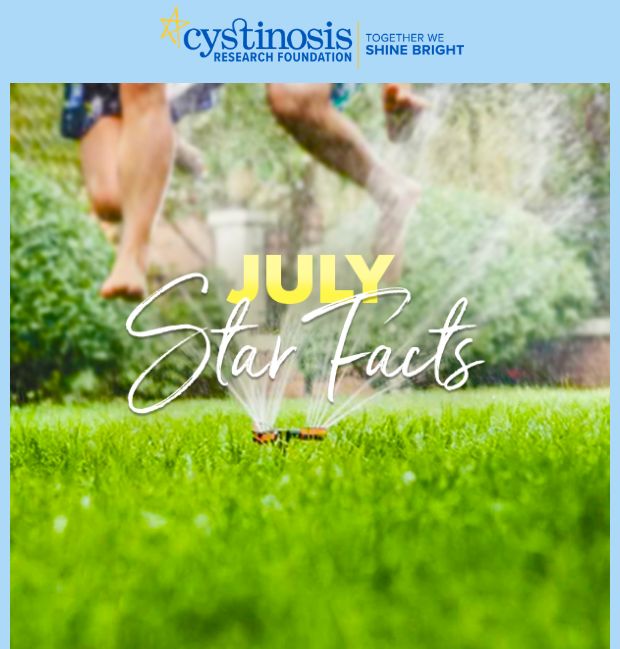 Archives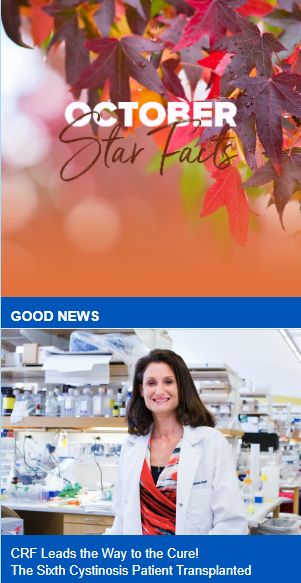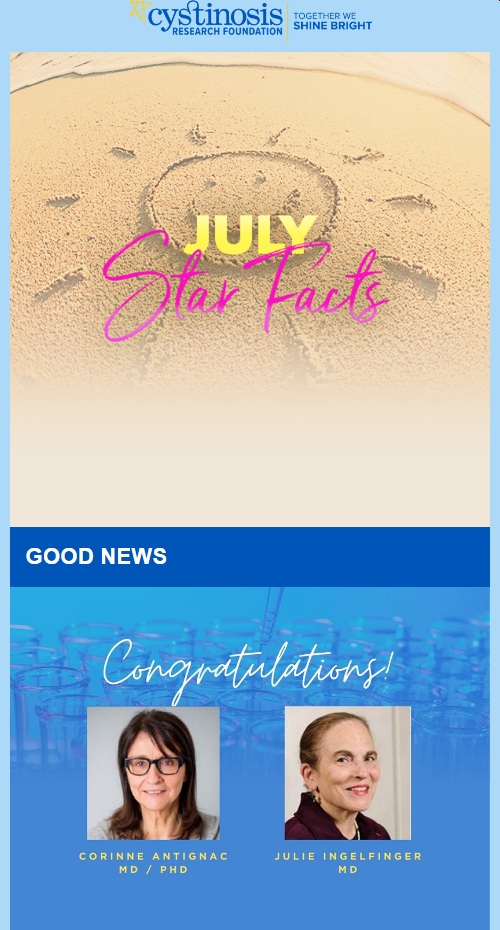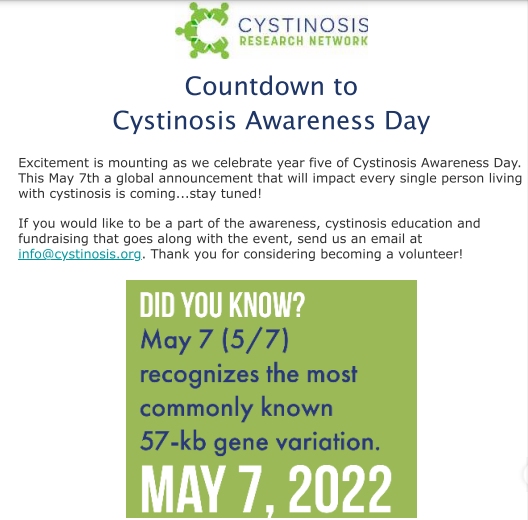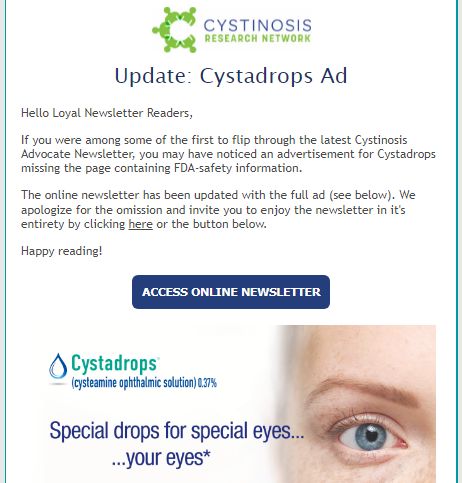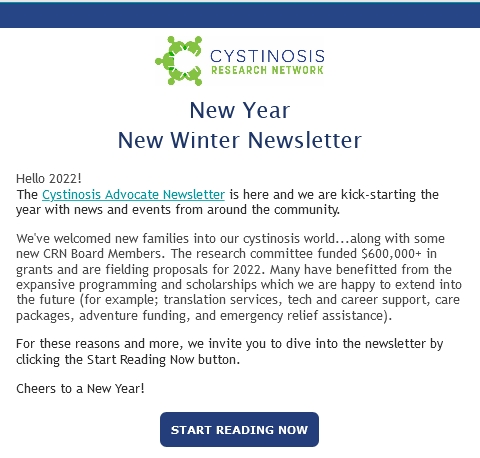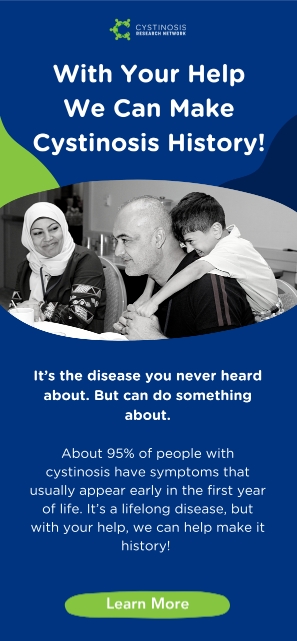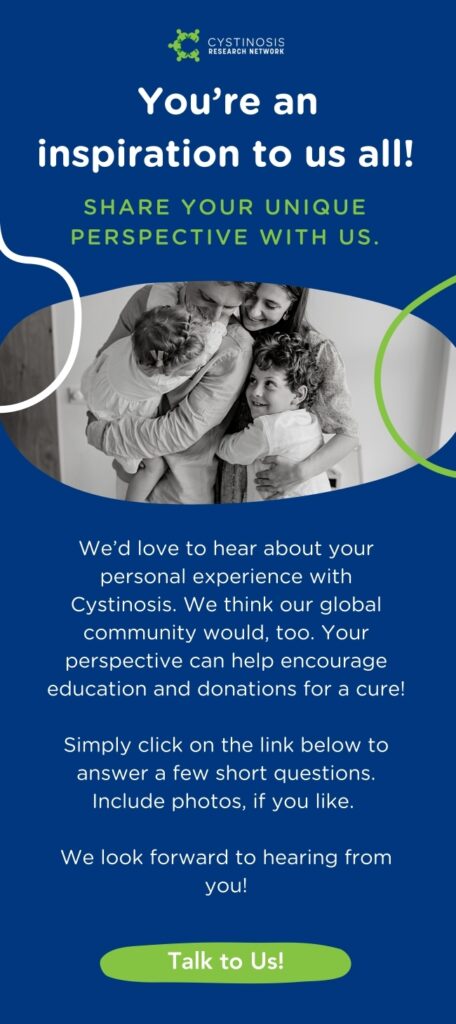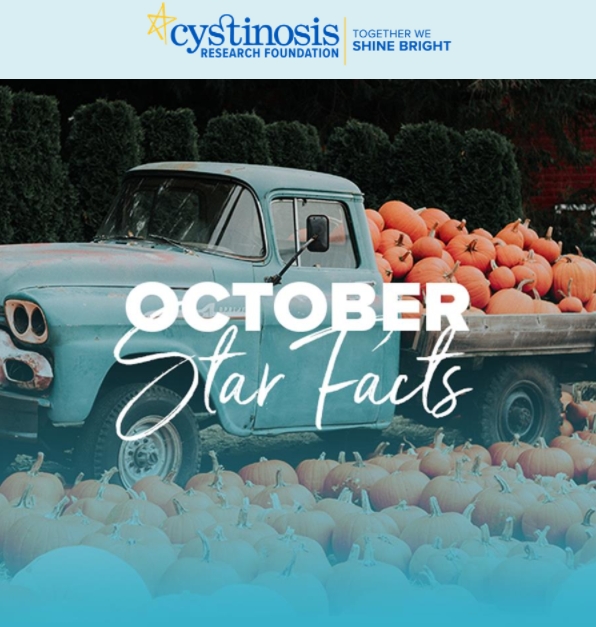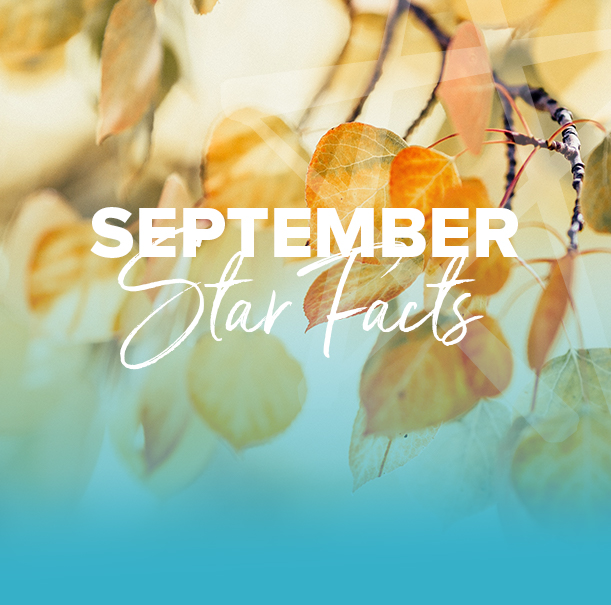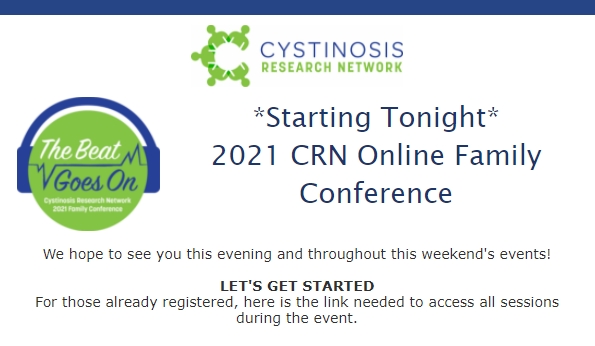 Already registered users – click here to access attendee hub
If you have not registered, please do so here and check out the phenomenal agenda we have lined up for you.
If you encounter difficulties logging on, ensure your internet connection is strong (limit streaming devices within the household, etc.) and refer to these instructions for help.
Log In Instructions – English
---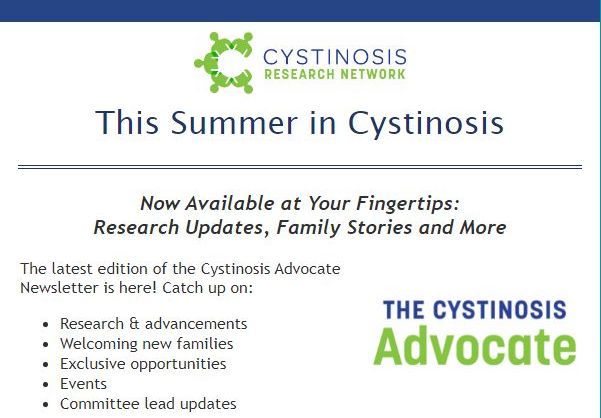 ---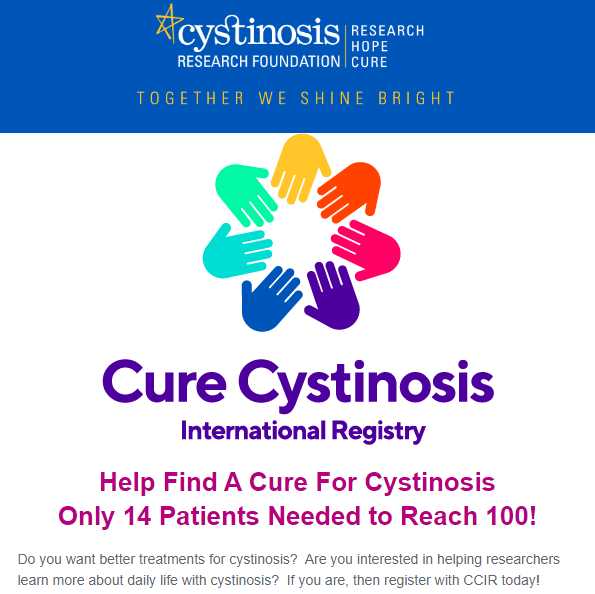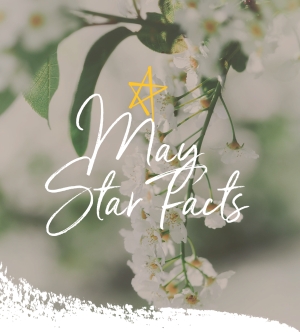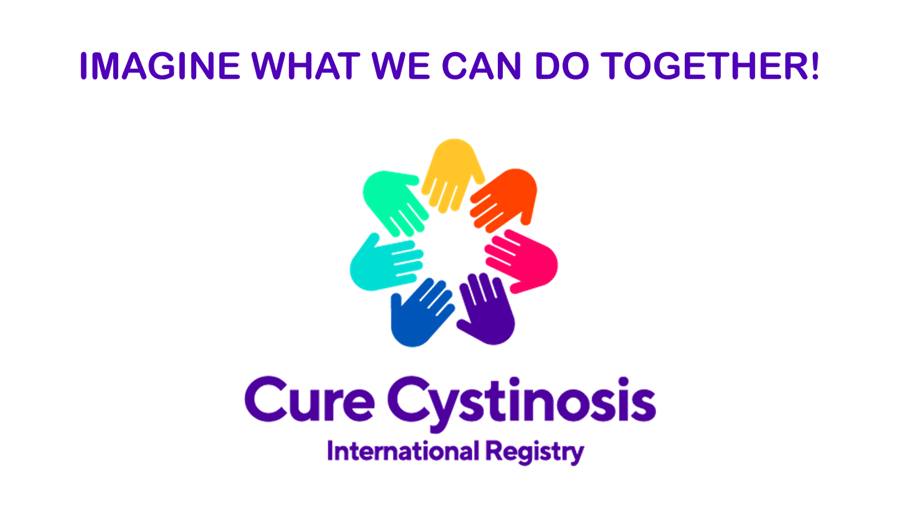 Join the Cure Cystinosis International Registry and Help Find a Cure For Cystinosis!
Dear CRF Family,
Have you registered with the Cure Cystinosis International Registry (CCIR)? Do you want to be part of the cure and help researchers unlock the mysteries of cystinosis? The data in the registry will become a hub of information for the global research community and it will be the most important way to learn more about cystinosis and its complications. When you enroll in the registry, you are helping researchers and clinicians learn more about symptoms, medications, treatments, and everyday life with cystinosis.
We are pleased to report that we have 37 cystinosis families from 11 countries enrolled with CCIR! We are beginning to populate the site, but our goal is 100% participation. You can help the research community by enrolling today!
Let's celebrate our community and the power we have to educate the science and medical community about cystinosis by enrolling today with CCIR. Spread the word, be part of the cure!
Enrollment takes just three easy steps. You will need to create an account and then complete two questionnaires. The first questionnaire is the CoRDS standard questionnaire that will take you about 5-10 minutes to complete. Upon completion of the CoRDS questionnaire, you will be directed to the comprehensive cystinosis questionnaire that will take you approximately 40-45 minutes to complete.
The registry works best with updated versions of Google Chrome, Mozilla Firefox or Microsoft Edge and may not work as well with a phone or tablet. (You may also complete the registration on paper by calling CoRDS at +1 877 658 9192 or sending an email to cords@sanfordhealth.org

Let's get started! Click to continue
---

Save the Date!
Day of Hope Family Conference 2020
April 16 – 18, 2020 – For More information – click here
ARCHIVES
1. The First Cystinosis Patient was Transplanted on October 7, 2019!
Yesterday was a day that will forever be remembered as a historic day for adults and children with cystinosis and their families. It's a day that could very well mark the beginning of a world without cystinosis.
Yesterday, Jordan Janz, age 20 from Consort, Alberta, was the first patient to receive a genetically modified autologous stem cell transplant for cystinosis.
2. Congratulations to Master. Saran SivaArasu who underwent a successful kidney transplantation on 28/05/2017. The kidney was brought from Coimbatore from a child who had brain death following a vehicular accident. Saran is doing very well.
Meanwhile Master. Sanjay SivaArasu, his brother has completed 6 years of transplantation.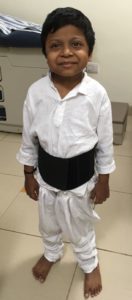 Master. Sanjay SivaArasu
3.

Children enrolled in the registry

5. Kidney Disease & Children. Act Early to Prevent It! –

March

10

2016
SAPIENS HEALTH FOUNDATION a NGO committed to the cause of providing Care and support for kidney failure patients conducted a function in Chennai to celebrate World Kidney Day 2016. The theme for this year world kidney day was "Kidney Disease & Children. Act early to prevent it!". Dr. Rajan Ravichandran, the founder of Sapiens Health Foundation highlighted the activities of the foundation and explainedto the audience important causes of kidney disease in children and the ways to prevent it. Urinary Tract Infection in children, he said should not be ignored. It warrants detailed investigation. Similarly , life style changes has led to increased incidence of obesity and hypertension in children which can result in kidney disease in future. Prof. B.R. Nammalwar, one of the senior paediatric nephrologist of the country presided over the function and lauded the activities of Sapiens Health Foundation. Mr. Vidyaakar of Udavum Karangal was the guest of honour. Actor Bindu madhavi distributed medals to some of the children who had fought kidney diseases. Crazy Mohan enlivened the atmosphere through his characteristic humour laced talk.
6. Paintings by Master. Hariharan displayed in US exhibition – June 2015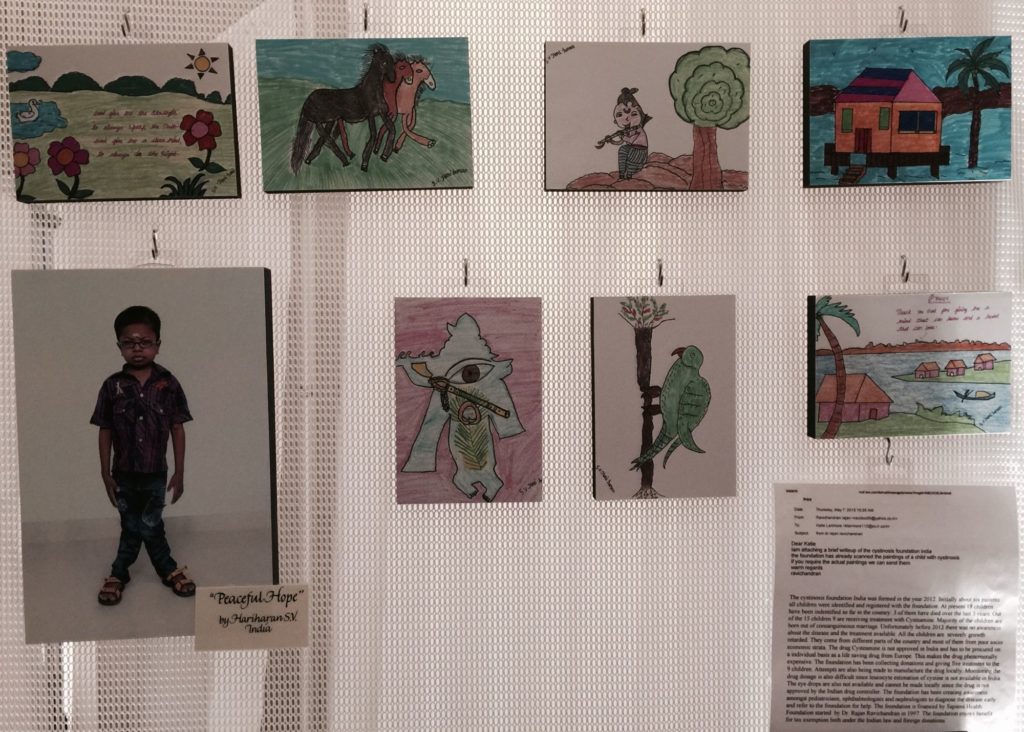 Master. Hariharan underwent kidney transplant successfully in June 2015 with father as his donor.
The 8th International Cystinosis conference held on 25th July 2014 at Manchester. Dr. Rajan Ravichandran participated and spoke about CYSTINOSIS FOUNDATION INDIA.
8. "Procysbi" – was approved by the U.S. Food and Drug Administration
Dear Friends,
A long awaited for improved treatment for cystinosis – "Procysbi" – was approved by the U.S. Food and Drug Administration earlier this year.